ABOUT
ALTEC ORGANISATION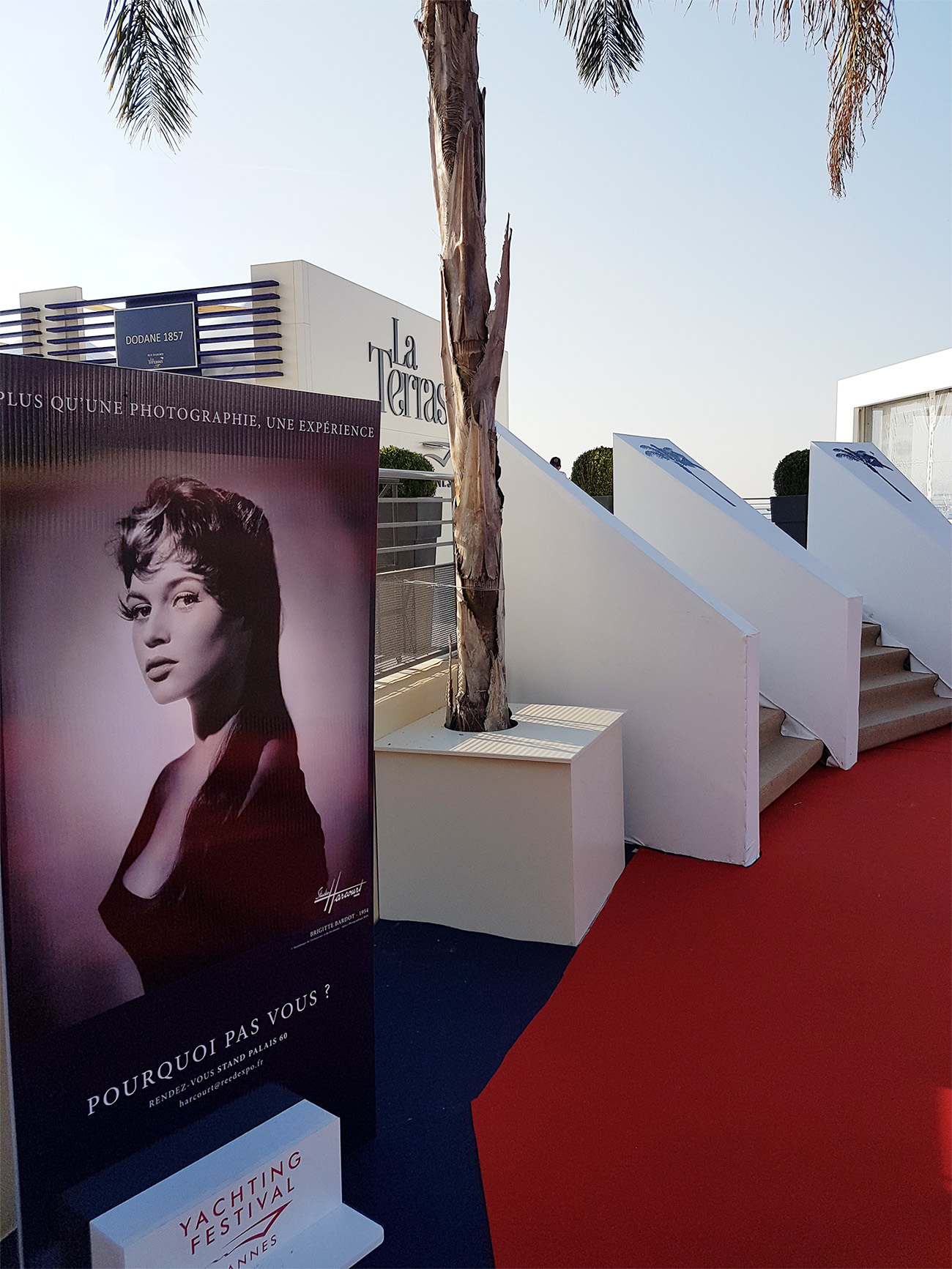 Technical partner for congresses and renowned international events since more than 25 years, Altec Organisation offers its help by providing all of its knowledge, experience and skills.
A project success is the result of a teamwork with a professional, motivated and available team with a unique contact person : the project manager.
Altec Organisation, located at 22 Avenue Maréchal Gallieni in Cannes, is very close to the Palais des Festivals and distinguishes itself by its constant availability, references, contacts and property knowledge.
In addition to working in Cannes region, Altec Organisation also operates in these different sites : Spain, Russia, Singapor.
Our philosophy
The success of an event relies on a set of know-how, and in order to respond to this major challenge, Altec Organization puts its team at your disposal. Experienced, competent, committed professionals and technical coordination are provided for your event, putting 20 years of experience at your service.
Altec Organization sets up a dedicated team to manage operational missions and meet your requirements.
As a true technical partner, we are at your permanent disposal, before, during and after your event.
The loyalty of our customers and exhibitors is to this day an element of pride for our company.
Consult our sustainable development policy
DISCOVER
OUR EXPERTISE
Altec Organization offers you a full range of services for the technical organization of the event.
In charge of prestigious international events such as the Cannes Film Festival and Tax Free World Exhibition (technical direction), Reed Expositions (technical advisor) ; Altec Organization puts its expertise at your service to bring real added value to your event.
After having setting up the specifications for your event in collaboration with your team, we analyze the data from the chosen site to guarantee the technical feasibility of our proposals while respecting safety standards. Exhibitors specific needs are also taken into account to set a personalized service offer, faithful to your objectives.
Our design office draws up the layout of the exhibition halls and all other areas (accreditations, conference rooms, outdoor structures). Specialist in the development of event spaces, our goal is to create a reasoned architecture guided by the concern to use spaces intelligently, organize traffic and highlight stands.
Altec Organization is present by your side several months before the event to advise you and set up the coordination of the preparation with all of the service providers. We manage the assembly and disassembly in their entirety. On D-Day, the responsiveness of Altec Organization allows to respond effectively to last-minute requests.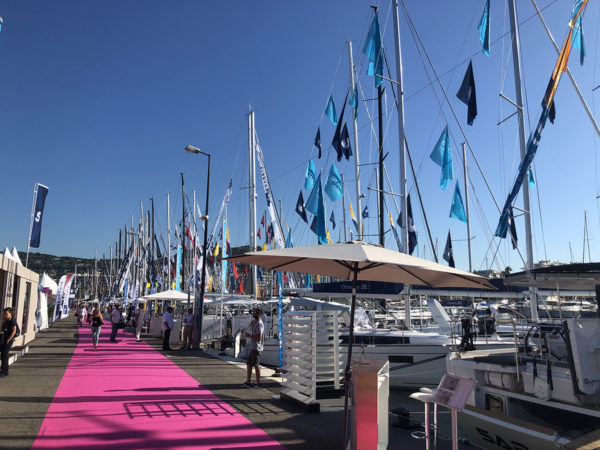 We are your main intermediary with the many stakeholders involved in the event: site teams, technical service providers, suppliers, exhibitors and staff (hostesses, security, security and technical staff, etc.).
Altec Organization also brings you its experience in organizing parties and special events, logistics management, catering supervision and coordination of general signage.
Technical management of fairs and events

Study of the site chosen by the client: Establishment of an event planning – taking into account the requirements needed

Project study: Anticipate the different scenarios

Elaboration of the technical guide

Drafting of technical and logistic specifications
Technical relations with exhibitors

Control of the conformity of stand projects with the decoration regulations of the show

Monitoring of the fire safety file

Budget follow-up with complete transparency : Order management, quote management, invoice management
Selection of providers, negotiation of rates and monitoring of providers

Relations with authorities, law enforcement and firefighters

Management of assembly and disassembly planning

Coordinate the various stakeholders

Control the service's performance

Fixture inventory (entry – exit)
DISCOVER
OUR REFERENCES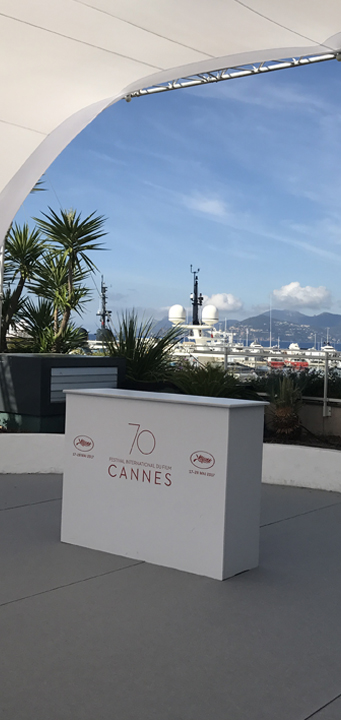 Technical direction of the Cannes Film Festival for 20 years :
Budget development, selection and implementation of new projects, implementation of all site plans, agreements with the City of Cannes, the Palais des Festivals, Nice Airport, the port of Cannes (the Chamber of Commerce and Industry), management of all providers.
Coordination of assembly and disassembly : International village, podium of the steps, management offices, ticket office, accreditations, exhibition areas, Palme Beach, Golden Camera… order and installation of furniture, production of signage, management the fleet of photocopiers, faxes and computers…
Technical staff recruitment, reception of exhibitors, authorization requests: beach cinema, musical walk, sea lighting, fireworks .... Logistics: the ascent of the stairs, press conferences, awards night, photo and TV-calls, music and cinema lessons, special events (fireworks, sea scene, photo exhibition, movie mix evening, etc.)
Representative of the Cannes Film Festival for security matters to the authorities and the police, management of private security companies working for the Festival-, Cannes Film Festival representative to various fire safety organizations and commissions and structures, implementation of the circulation plan .
Budget monitoring, billing management, writing the final balance sheet.
Realization and operation on site :
Editing management in all these aspects: Stand structures, lighting, signs, floral decoration, video equipment, carpet, partitions, telephone, transport, handling, customs, reception, various services, etc. Management of exhibition services, cleaning management of the exhibition and service areas, briefing and supervision of temporary staff (guards, controllers, hostesses, technical aids, drivers), establishment of the Organizer's offices, disassembly management.
Closing :
Monitoring and full verification of supplier invoices relating to services.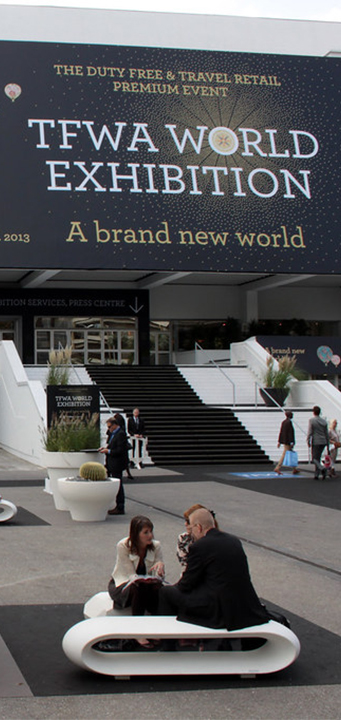 Technical direction of Tax Free World Exhibition and Film Market congresses
Technical preparation of the show :
Budget development, establishment of site plans and detail plan as well as their successive updates, options, reservations, drafting of contracts.
Administrative procedures, creation of authorization files (prefecture, security, etc.), drafting of the exhibition regulations, safety standards, design, monitoring and production of the technical file (e-manual).
Design, monitoring and production of all documents necessary for exhibitors and decorators (various order forms, individual plans, badges, passes, various notices, etc.)
Study and proposal of a graphic charter defining the architecture and the general decoration of the show, definition and implementation of exterior and interior signage, administrative management of advertising walls in collaboration with the Organizer. Definition and implementation of traffic routes and various accesses, including the city of Cannes, in collaboration with the Palais des Festivals, the National and Municipal Police and the Town Hall
Security management and supervision (guarding, control, operation, personnel and operating services), various planning, relationship with all suppliers (studies, quotes, selection, order of works or services).
Technical management of exhibitors
Technical administration of the files of registered exhibitors, data entry for each stand Editing of order and control listings, editing confirmations, edition of invoices.
Technical relationship with exhibitors.
Supervision of security files.
Insurance follow-up, exhibitors (insurance subscription request, problems on site and follow-up of possible claims) in collaboration with the organization.
Technical advisor to the Reed Exhibitions group for all the fairs taking place in Cannes : Festival International de la Plaisance, MIPCOM and MIPTV (audiovisual), MIDEM (music), MAPIC and MIPIM (real estate) :
Development of site plans
Optimized searches for the most suitable places and locations
Installation of the organizer's general services (offices, furniture, telephone, etc.)
Management and on-site monitoring of the installation of the general signage for the show
Representative to security commissions
Etc
Technical advisor for CANNES YACHTING FESTIVAL (REED EXPOSITIONS France).
Cannes International Jumping, Net-atHome (home automation) in Nice, Mayors' Fair in Paris, Football Expo in Cannes, Bluetooth congress forum, Grimaldi Monaco 2002, 3GSM in Cannes, Metro Goldwyn Mayer, Mercedes (club for the festival), Canal +, Rothschild, Kodak, Radio France, Ile de France region, Directors' fortnight, Majestic Hotel, Carlton Hotel, Martinez Hotel, Noga Hilton Hotel, Meridien Hotel, Palace of the Mediterranean Hotel, Royal Hotel Casino Hotel (Mandelieu), Fremantle, Interbrew, NestléGlobal City (2005), L'Oréal, Cartier
Abroad :
Football Expo (Singapore), TV forum (Fira Gran Via Barcelona), UMTS (mobile telephony) in Barcelona.
Our other references

DISCOVER
OUR TEAM
A tailor-made team according to the importance of the missions with bilingual English, Italian, Spanish, Portuguese contacts.
We are trilingual to meet the demand of our customers and international exhibitors.
ALTEC-ORGANISATION
ADDRESS : 22 avenue maréchal gallieni – 06400 Cannes
PHONE & FAX : +33 (0)4 97 06 26 26 / +33 (0)4 97 06 26 27
EMAIL : info@altec-organisation.com
CONTACT US